Inventory Mgmt for Business Central / NAV
With the combination of Tasklet Factory's mobile WMS Android application and Microsofts ERP system Business Central, you get a future-proof solution for managing your inventory that is directly integrated into your financial system.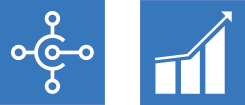 Mobile WMS solution directly integrable with Dynamics 365 Business Central / Dynamics NAV
Improved working processes in your warehouse
With Mobile WMS (Warehouse Management System), Tasklet Factory has developed a mobile barcode scanning solution which is integrated with a standard functionality of Dynamics 365 Business Central. The intuitive user interface makes the solution simple to use and can easily be adapted to the specific needs of each individual user.

Mobile WMS provides the tools and information needed for your warehouse staff to work as efficiently as possible and with a minimal margin of error
Why choose Mobile WMS for Dynamics 365 Business Central / NAV?
---
Offline functionality
Even if your warehouse is located off-site and completely offline, it is still possible to process orders with the mobile WMS device. The offline functionality of Mobile WMS works seamlessly with Dynamics 365 Business Central, even if the ERP system is running in the cloud.
---
Integration to standard functionality - easy upgrade
Mobile WMS is directly integrable with the standard features of Business Central. In addition to smooth and quick deployment, it also provides easy upgrades.
---
Quick installation
Mobile WMS for Dynamics 365 Business Central is both easy and fast to implement, so your barcode scanning solution is up and running in just a few days.
---
Customize with Extensions
It is easy to customize Mobile WMS to 365 Business Central so that the solution is tailored to your unique needs, but it is done in a new way, through add ons developed outside the application called Extensions.
---
User-friendly mobile inventory management solution
The solution builds on Android's operating system and the Mobile WMS for 36z5 Business Central user interface is both intuitive and user-friendly. Therefore, the training time of the users is minimal.
---
Mobile WMS supports the following versions of Business Central / Dynamics NAV
Microsoft Dynamics 365 Business Central
Microsoft Dynamics NAV 2018
Microsoft Dynamics NAV 2017
Microsoft Dynamics NAV 2016
Microsoft Dynamics NAV 2015
Microsoft Dynamics NAV 2013
Microsoft Dynamics NAV 2009
Microsoft Dynamics NAV 5.0
Microsoft Dynamics NAV 4.0