JCDecaux Norway
JCDecaux in Norway is a part of the global company. Active Business Solutions has adapted the fixed asset module so it is adapted to the needs of the company. The module has the same degree of control as all other Microsoft Dynamics NAV modules.
A less time consuming and simpler way of working
In collaboration with Active Business Solutions the module was implemented and all data transferred from Excel to the the fixed asset module. The process of transferring the data was extensive but highly successful. "Now we have a quick overview of all our monthly costs for each asset from start to finish. In addition, we now have the ability to draw statistics and reports on the desired months and assets," says Gisli Holst Roness satisfied.
JCDecaux
The company is the largest outdoor advertising company in the world with a turnover in 2010 of 2.350 million EURO.
JCDecaux Norway
JCDecaux Norway was established in 1998. Several former employees at Fram Media AS decided together with JCDecaux to focus more industrial and long-term, among other things by increasing the focus on design, assembly and maintenance.
---

With the fixed asset module, we have a less time consuming and more simplified workflow. Before we got the fixed asset module, the assets were handled in a less efficient way in Microsoft Excel, in order to be posted manually in Microsoft Dynamics NAV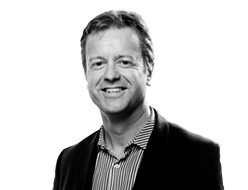 Gisle Holst Roness / Chief Financial Officer /CFO / JCDecaux
---
Fixed asset module
In addition to handling depreciation, the fixed asset module helps to control maintenance costs, manage insurance policies associated with the assets and generate reports and statistics. With the fixed asset module helps it takes only 5 minutes to ensure proper monthly depreciation by posting in the general ledger.

Overview
Get an overview of your fixed assets and automate periodic depreciations with the fixed asset module in Microsoft Dynamics NAV.

Read more about handling your assets in Dynamics NAV.
Dynamics NAV-solutions: