Ecommerce for Business Central
Give the users on your webshop a reliable shopping experience, regardless of the type of device they access your webshop. Dynamicweb delivers an integrated e-commerce solution for Dynamics 365 Business Central.
More than just a digital shopping cart
Dynamicweb's e-commerce platform provides integrated e-commerce to Dynamics 365 Business Central. The robust e-commerce platform supports global sales, B2B and B2C, segmentation, reminders for abandoned carts and personal content.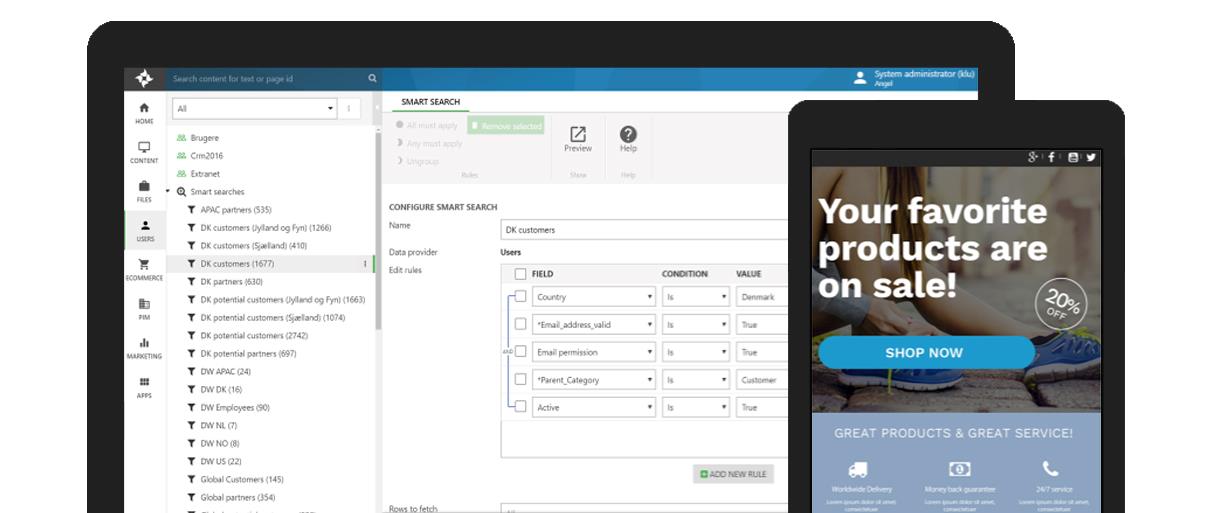 Dynamicweb delivers integrated ecommerce to Business Central
Flexible and scalable integration
The integration between Dynamicweb and Dynamics 365 Business Central together creates a flexible solution without loss of performance.
Customers on your webshop have real-time access to the inventory status, order history and account management, while your employees have access to Dynamics 365 Business Central without experiencing delays.

Webshop solution for Business Central - Ecommerce on all types of devices
Get the most out of your ERP data
With Dynamicweb PIM (Product Information Management), you can easily manage and enrich your product data, even across multiple languages and types of media and with all the product fields you need.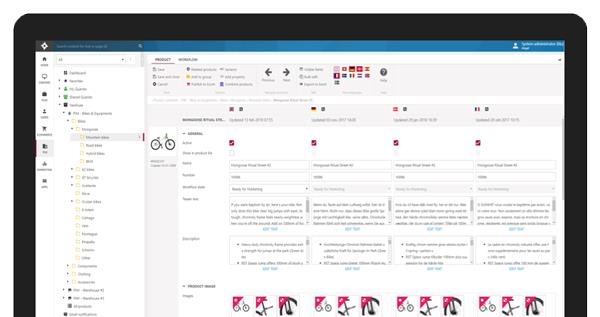 Manage and enrich your product data
No third party code
The direct connection to Business Central means that no additional third party code has been added to your webshop solution.