D365 Business Central vs. D365 Finance & SCM
The Dynamics 365 product portfolio includes two ERP applications, Business Central (formerly Dynamics NAV and Navision) and Dynamics 365 Finance & Supply Chain Management (formerly Dynamics AX and Axapta). Both solutions have in common that they deliver comprehensive and proven business management functionality, but there are differences between the two solutions which are crucial when you have to choose ERP for your company.
---
Content menu
---
What is Dynamics 365?
Dynamics 365 consists of a large number of cloud-based intelligent business applications within, among other things, ERP (Enterprise Resource Planning), CRM (Customer Relationship Management), sales, service, etc. and it is collected on one platform.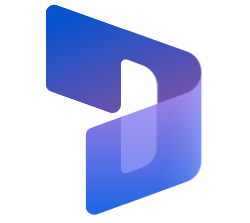 The Dynamics 365 logo

This means that your employees, business processes and applications can be integrated and work seamlessly together across the company and that you can create visibility throughout your organization so you can drive your business in a positive direction and create growth.
Two ERP solutions
So it's no wonder that Dynamics 365 has become an extremely popular business platform for companies worldwide who want to run their business on applications based on the latest technology.
Among the many business apps that make up Dynamics 365, there are two ERP solutions:
What is the difference between the two Dynamics 365 business applications and which one should you choose for your business? Let us first look at the two ERP solutions.
Microsoft Dynamics 365 Business Central
Business Central was launched in 2018 and is a rebranded version of Dynamics NAV, which itself was based on the financial system Navision. In addition to the solution coming with all the well-known and well-proven functions from NAV, customers with Business Central both have the option of having their ERP solutions hosted locally, ie on-premise, or hosted in the cloud which means online. Business Central is licensed as a SaaS (Software as a Service) solution, where you pay a monthly fee per user via subscription.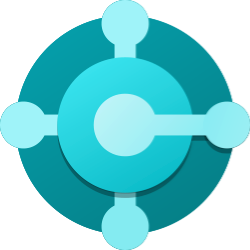 The Business Central logo

Business Central is Microsoft's mid-market ERP flagship, and according to Microsoft itself, is particularly suitable for small to medium-sized companies, ie companies with less than 500 employees or with up to 250 PCs. In reality, however, Business Central can easily be used by companies with more than 500 employees. Whether Business Central suits your business is more a matter of business needs, but more on that later.
Business Central ERP is the perfect all-in-one business solution, which gives the company's executives and finance- and operations managers insight into the business processes and an overview of the company's many workflows.


With Business Central you can manage all the processes in your company

Business Central is thus an ideal solution for managing the company's many activities and a perfect tool for, for example, managing finances and providing optimal customer service. By automating many routine tasks and workflows and at the same time creating a much better decision basis for the company's decision makers, Business Central also helps business users to analyze and increase the company's sales.
Microsoft Dynamics 365 Finance & Supply Chain Management
Dynamics 365 Finance is Microsoft's ERP (enterprise resource planning) system for medium and large organizations and is primarily known for meeting the complex needs of production and distribution companies that operate globally. D365 Finance, like D365 BC, is part of the Dynamics 365 business applications.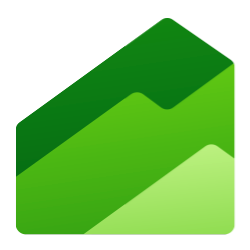 The Dynamics 365 Finance logo
The Dynamics 365 Supply Chain Management logo

Like Business Central, D365 Finance has a long history behind it, dating back to 1998, when the solution, then called Axapta, was launched under a collaboration between Damgaard Data and IBM. Damgaard Data merged with Navision Software A/S in 2000 and became NavisionDamgaard (later Navision A/S), which in 2002 was acquired by Microsoft. Microsoft rebranded the solution in 2006 and Axapta became Dynamics AX.
In 2016, Microsoft rebranded the solution, which was named Dynamics 365 for Operations. In 2017, the name was changed again, this time to Dynamics 365 for Finance and Operations. In 2020, Finance was split into two applications, named Dynamics 365 Finance and Dynamics 365 Supply Chain Management.

Dynamics 365 Finance is for companies with extremely specialized and complicated business processes

Business Central and Finance have in common that both solutions allow you to either host your ERP system on-premise or run it in the cloud. In addition, Finance, like BC, is also to a large extent an integrated business solution that can be easily connected to other Microsoft applications, such as CRM, customer service and marketing apps.
The difference between Business Central and Finance & SCM?
Company size
According to Microsoft itself, Business Central is suitable for companies with up to 500 employees and if you have more than 500 employees, it is Finance you should choose. In reality, however, it is probably more a question of what functionality one needs as well as the type of company.
Funktionalitet
Do you run a global company with work processes in areas such as complex supply chain, internal stock transfers, advanced transport management, mixed production, combine make-to-stock (MTS) and make-to-order (MTO) in one common supply chain (Mixed mode production) and the like.
If you can answer yes to the above, then it is probably Dynamics 365 Finance and Supply Chain Management you should choose for your company.
In case that the above business processes is not part of your company's daily rutines and operations, we recommend that you choose Business Central.
Business requirements
As mentioned earlier, it is not so much the size of your business that is crucial when choosing between Business Central and Finance. It is to a much greater extent your business requirements that determine which ERP system you should choose. Finance and Supply Chain Management are suitable for large business houses, which have to manage a lot of complicated business processes within production and supply chain management. It is worth mentioning that the functionality of Business Central is far-reaching and meets the business requirements of most companies. In addition, you can expand the business functionality i Business Central with extensions, which are add-on applications that you can find on Microsoft AppSource or that your Dynamics 365 partner can develop for you. That way, there are virtually no limits to what you can do with Business Central.
Price
The costs associated with the two systems depend on several factors, but in general it is said that Finance is a more expensive solution than Business Central. An example is implementation. The rule of thumb is that the cost of implementing Business Central is 30% compared to Finance and Supply Chain Management.
Other differences you should notice
Product geolocation
In Business Central, goods are tracked using batch or serial numbers, which for many companies is an ideal way. However, if this is not the case for your business, Finance & SCM offers additional monitoring via an identification number assigned to your pallets.
Multiple transactions
If your company processes hundreds of thousands of transactions annually, or even monthly, then Dynamics 365 Finance & SCM may live up to the expectations of your organization to a greater extent. This is due to greater analytical capacity. However, you should be aware that Business Central can easily handle thousands of transactions and therefore meets the needs of most businesses.
The importance of tax compliance
Both Dynamics 365 ERP solutions will undoubtedly help you manage your company's financial transactions in different currencies and regions, thus facilitating compliance with tax rules and requirements. The difference is that Business Central is limited to 16 separate countries, while Dynamics 365 Finance can handle 30.
Conclusion -Finance or Business Central?
Despite the fact that there are actually similarities between the two Dynamics 365 ERP solutions, Business Central and Finance each have their unique characteristics and characteristics, and can each in their own way, help to optimize the business processes in your company. The information in this article can hopefully help you make a more informed choice. Ultimately, however, your choice should first and foremost depend on your company's specific business needs, requirements, goals and visions.
If you are still in doubt about whether you should choose Business Central or Finance, you are of course very welcome to contact us. Here you will find contact information.
FAQ
Below you will find answers to some of the most frequently asked questions about D365BC and D365FSCM.
Are both Dynamics 365 solutions available in my country?
Both D365BC and D365FSCM are both secure and compatible in the countries where Microsoft has released 'location packages' and are currently helping tens of thousands of companies worldwide to run their business efficiently.
Dynamics 365 Finance & Supply Chain Management currently has slightly more localization country-/area-specific help content than D365 Business Central, but for most companies it will have no bearing on which system to choose.
Is Business Central suitable for companies with more than 200 users?
Yes, to a very high degree, Business Central can easily be used by companies with far more than 200 users. Companies that have chosen to use D365FSCM are often much larger and have extremely complex workflows than those using BC. It is business requirements and functionality that you need to focus on when choosing a solution - not the size of your business.
Can Business Central handle large amounts of data?
Yes, Business Central can easily handle large amounts of data. If your company has an extremely large transaction volume, it is more likely that the company is also of a size and complexity, where, long before Business Central has to give up due to data volume, it is the business requirements which forces you to select Finance and Supply Chain Management.
Are Dynamics AX and Dynamics 365 Finance the same?
Yes, basically, Dynamics 365 Finance & Supply Chain Management is a rebrand of Dynamics AX.
Are Dynamics NAV and Business Central the same?
Yes, in 2018, Dynamics NAV was rebranded under the new name Dynamics 365 Business Central.