Have a great summer!
It´s July and for most people this means that it is time for the summer holidays. We would like to take the opportunity to wish all our customers and partners a sunny summer and a nice holiday.
All your applications on one platform
While enjoying your summer vacation, you may want to consider whether we sholud host your IT solutions. We are no longer exclusively a Navision partner, but can also host your business solutions. That way we can help you save both time and money.
Microsoft Azure Cloud -the future hosting platform
We host your applications on Microsoft's cloud platform Azure. This will ensure you a secure, stable and affordable hosting of your applications that we gather on one platform in the cloud.
This eliminates third-party vendors and with a fixed payment plan you avoid unexpected expenses and know your budget going forward.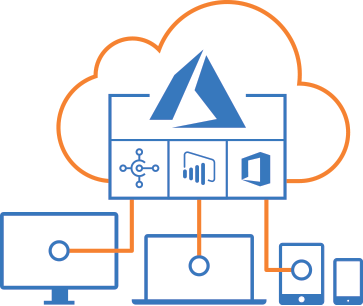 Get Business Central, Power BI and all the Office 365 applications on one single platform in the cloud.
In short, you get everything you need on one platform in the cloud. This makes it much easier to run your company and you know your IT costs in advance.
Dynamics 365 2019 release wave 2
After the summer we are back with news about Business Central / Dynamics NAV, Power BI, Azure and much more that concerns our business areas.
For example, you will be able to read much more about the upcoming major update of Dynamics 365, Dynamics 365 2019 release wave 2, which will be released in October.
Have a great summer!